Leading with
Experience
About Us
CERECIN IS A HEALTHCARE COMPANY WITH ALMOST 20 YEARS OF INNOVATION AND LEADERSHIP IN BRAIN HEALTH
We develop novel evidence-based therapeutics and products that aim to help millions of people. These solutions are designed to target conditions ranging from memory impairment to Alzheimer's disease and other devastating neurological diseases. Mission
Live in a world in which people are not burdened by neurological disease
Vision
Create impact through the development of medicines that treat, cure and prevent diseases of the brain
History
Cerecin pioneers the science of neuro-metabolism and ketogenic drug development. With a world-class team and strong strategic partners, Nestle and Wilmar, Cerecin has bold ambitions to develop a portfolio of first-in-class products that help millions of patients throughout the world. Management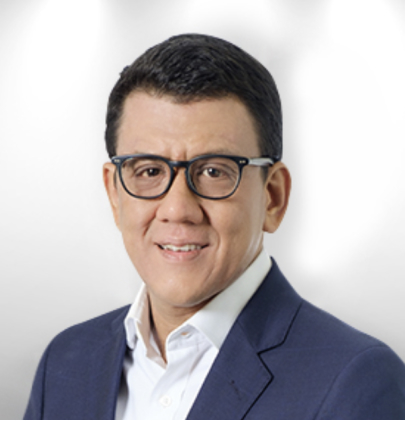 Charles Stacey, MD
President & CEO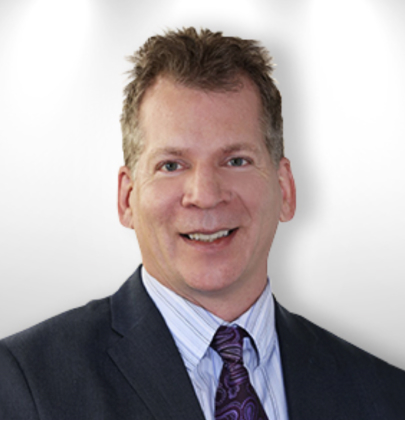 Samuel Henderson, PhD
Chief Scientific Officer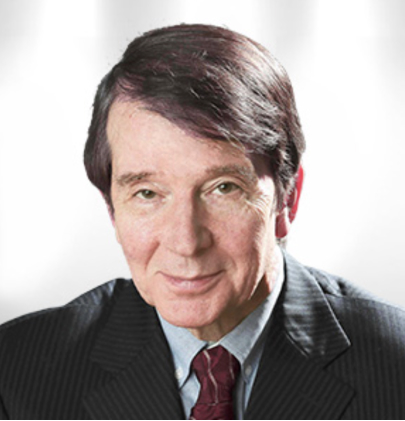 Marc Cantillon
Chief Medical Officer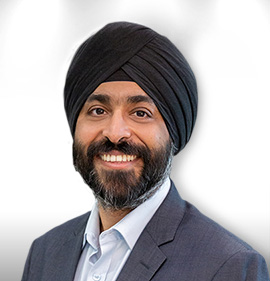 ​ Dilpreet Singh, MD
Chief Operating Officer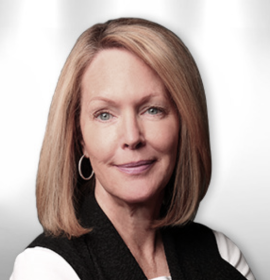 Jerris Knaisch
VP, Finance & North American Operations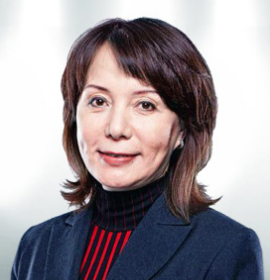 Julie Liu
Vice President of R&D and CMC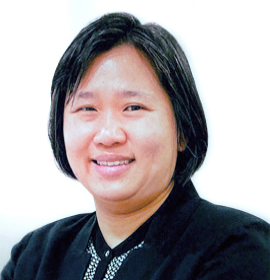 Lilian Chow
Vice President of Clinical Operations and Regulatory Affairs
Board Of Directors
Dr. Stacey has over 15 years of experience in healthcare; working as a healthcare provider, executive, entrepreneur and investor. Prior to joining Cerecin, he was with Inventages, the Nestlé backed venture capital and private equity group, with $1.5Bn under management. Here he led the CNS interest as well as the funds interest in Asia. Prior to Inventages, Dr. Stacey ran an orthopedic medical device company and worked for a number of early stage healthcare companies, with medical degree from King's College London and practiced as a trauma and reconstructive surgeon. His undergraduate degree and research were in the neurosciences at University of College London. Dr. Stacey also completed an MBA at the London Business School and the Wharton School.

Dr. Nash brings more than 25 years of executive management experience in the pharmaceutical and biotechnology industries to Cerecin. Dr. Nash has served as the CEO of Bloodstone Ventures, Chairman of SelectX and a Director of Adolor Pharmaceuticals. Previously, he was the Founder, CEO, and Chairman of ViroPharma Inc. where he oversaw the development of several antiviral drugs. Prior to founding ViroPharma, Dr. Nash was Vice President of infectious disease and cancer research at the Schering-Plough Research Institute. Dr. Nash earned his PhD in microbial genetics and biochemistry from Colorado State University.​

Hans-Juergen is responsible for the company's global research and development strategy including translational science, clinical development, regulatory affairs, market access and medical affairs. The portfolios on which he and his team work span from pediatric allergies, to oncology, to obesity and diabetes, to inborn errors of metabolism and more.​

He is a board-certified physician and specialist in internal medicine and endocrinology holding an adjunct professorship at University of Ulm, where he held student seminars in internal medicine, bed-side teaching courses and lectured on diabetes/metabolic syndrome and its complications. He has authored more than 200 publications in peer reviewed scientific journals. With his experience in academic nutraceutical research and pharmaceutical drug development and more than 20 years in international healthcare, Hans-Juergen has progressed several preclinical molecules towards proof in humans and led eight new pharmaceutical products through international registration and launches.​

​

Mr. Kim is CEO and founder of K&T Partners, a cross-border financial services company specializing in IPO services. Before joining Cerecin's board of directors, Mr. Kim spent nearly 20 years as an investor and a leader of IPO advisory services. His firm, K&T Partners, guides companies looking to list publicly in Asian markets, providing fundraising and IPO related services to overseas biotech companies. Before establishing K&T partners in 2011, Mr. Kim held various roles at Citibank Korea and Woori Financial Securities. With the help of experience and knowledge gained in the industry, he served as an inviting instructor in the National Tax Service Investigation Bureau and Property Taxation Bureau for six years. Mr. Kim is also a published author of 5 books on finance.

Mr. Reichenberger joined lnventages as general partner in 2005. At Invent ages, he invests in innovative start-up and buy-out companies in the fields of prevention, nutrition, pharmaceutical and wellness. He was formerly the Chief Financial Officer of Nestle, the world's largest food and beverage company, where he had a successful 30 year career. He grew through international management positions in different countries, culminating in 5 years as global Chief Financial Officer, 2001-2005.
Alzheimer's Disease Scientific Advisory Board
Professor Vellas (MD, PhD) is currently Chairman of the Toulouse Gerontopole, Chief Of the Department Of Internal Medicine and Geriatrics at the Toulouse University Hospital, and Chief Of Alzheimer's Disease Clinical Research Centre, University of Toulouse and of INSERM (National Institute Of Medical Research) 1027 Unit on Aging. He is also Past-president of the IAGG (International Association of Gerontology and Geriatrics). Professor Vellas obtained his medical degree (MD) and PhD from the Paul Sabatier University, Academy of Toulouse, and for more than 20 years has been involved in large trials in Alzheimer's disease and in frailty. Professor Vellas has published over 637 articles in the field, particularly on Alzheimer's and disease modifying treatment, frailty, and sarcopenia. Prof. Vellas is the founder of the E.A.D.C. (European Alzheimer's Disease Consortium).​

Dr. Christopher Chen studied pre-clinical medicine at Fitzwilliam College, Cambridge University, where he majored in Physiology & Psychology. His clinical training was at the University of Oxford where he was a Research Fellow jointly with the Institute of Neurology, London. He is currently an Associate Professor at the Department of Pharmacology, National University of Singapore and Director of the Memory Aging and Cognition Centre, National University Health System. Since returning to Singapore in 1995, Dr. Chen has developed a comprehensive multi-disciplinary dementia programme and encouraged collaborative research in the Asia-Pacific region and beyond. His current focus is on developing a regional network for innovative trials into conditions prevalent and pertinent to Asia. In addition, he has developed a Trials Unit focusing on stroke and dementia with wide international collaborations. His major research and clinical interests are in neurochemistry, molecular biology and treatment of stroke and dementia. He is currently the Principal Investigator of several investigator initiated trials, as well as cohort studies investigating the natural history, risk factors and biomarkers and treatments to prevent cognitive impairment and dementia due to cerebrovascular disease and neurodegeneration.

Professor Chua is Chief Scientific Advisor, Wilmar International Limited, Deputy Chairman, Temasek Life Sciences Laboratory and Distinguished Visiting Professor, Biochemistry Department, National University of Singapore. Also a Fellow of the UK Royal Society, an Academician of Taiwan's Academia Sinica, and a Foreign Academician of the Chinese Academy of Sciences, China. Professor Chua has advised government organisations, institutions and MNCs worldwide, including Monsanto, DUPONT, Sumitomo Chemical Corporation, and biotechnology-related entities. He received his B.Sc. from University of Singapore; AM and Ph.D from Harvard University; and an honorary doctorate from Nanyang Technology University. He was awarded Public Administration Medal (Gold) by the Singapore Government in 2002.​

Jeffrey L. Cummings, MD, ScD, is Director, Center for Neurodegeneration and Translational Neuroscience of the Cleveland Clinic Lou Ruvo Center for Brain Health in Las Vegas, Nevada and Professor of Medicine (Neurology), Cleveland Clinic Lerner College of Medicine of Case Western Reserve University. He was formerly Director of the Cleveland Clinic Lou Ruvo Center for Brain Health and Camille and Larry Ruvo Chair for Brain Health. Before coming to Cleveland Clinic. Dr Cummings was Augustus Rose Professor of Neurology and Psychiatry at UCLA, Director of the Mary S. Easton Center for Alzheimer's Disease Research at UCLA, and Director of the Deane F. Johnson Center for Neurotherapeutics at UCLA. He has authored or edited 43 books and published over 700 peer-reviewed papers. He is interested in clinical trials, developing new therapies for brain diseases, and the interface of neuroscience and society.

Dr. Farlow is Professor, Department of Neurology at Indiana Alzheimer Disease Center. He has been involved in research and clinical care of patients with neurodegenerative diseases, such as Alzheimer disease (AD) and other dementia conditions, for almost 30 years. He has published in both clinical and basic science areas of AD and related dementias with emphasis on investigational drug trials, molecular genetics, and biological markers for AD. He was Principal Investigator for the described second family in the world with mutation-associated Alzheimer's disease, and is co-holder for the first successful animal model for Alzheimer's disease (the PD-APP Mouse). He is Associate Director of the Indiana Alzheimer's Disease Center and Associate Leader Clinical Core of the Indiana ADC. He serves on and Chairs numerous Data Safety Monitoring Boards and Advisory Boards to industry. He is a frequent lecturer locally and nationally. He is the Principal Investigator of the Indiana site of the AD Cooperative Study Unit investigating novel treatments of AD and the Alzheimer Disease Neuroimaging Initiative. He is the Co-PI for the DISCOVER study and the Principal Investigator for the Indiana Site for the Multi-Center Development of A Novel Diagnostic Test for Alzheimer's Disease.

Dr. Weiner has been doing research for over 50 years and is the Principal Investigator of the Alzheimer's Disease Neuroimaging Initiative, aimed at validating biomarkers for Alzheimer's disease. He also launched BrainHealthRegistry.org, to accelerate development of effective treatments for brain diseases. His overall research goals are to participate in the development of effective treatments and methods for early detection of Alzheimer's disease and other brain disorders. In 1980, Dr. Weiner was one of the first investigators to use nuclear magnetic resonance to investigate the metabolism of organs inside a living animal. This technique subsequently became magnetic resonance spectroscopy (MRS). In 1988, his group used MRS to show that the amino acid, N-acetylaspartate (NAA), a marker of healthy nerve cells, is reduced in the epileptic focus in the brain. This marker is now used to help identify the epileptic focus prior to surgery in epilepsy patients.​

In 2004, Dr. Weiner's group reported that reduced NAA predicts development of Alzheimer's disease in mildly impaired elderly subjects. They have also demonstrated that brain blood flow is reduced in Alzheimer's disease and in patients with mild impairment. Dr. Weiner has over 800 published articles. In 2006, Dr. Weiner received the William S. Middleton Award, the highest scientific honor bestowed by the Department of Veterans Affairs. In 2010, he was named one of the "Rock Stars of Science". He also received the Gold Medal of Paul Sabatier University and the City of Toulouse, France. In 2011, he received the Ronald and Nancy Reagan Research Award from the Alzheimer's Association. In 2012, he received the Potamkin Award from the American Academy of Neurology and the American Brain Foundation.
Migraine Scientific Advisory Board
Dr David W Dodick, MD, FRCP (C), FACP, is Professor of Neurology at the Mayo Clinic College of Medicine and a consultant in neurology at the Mayo Clinic, in Scottsdale, Arizona. He is the Director of the Headache Program and the Sports Neurology and Concussion Program at Mayo Clinic in Arizona. Dr Dodick is board certified by the Royal College of Physicians and Surgeons of Canada and the American Board of Psychiatry and Neurology (ABPN). He also holds United Council for Neurologic Subspecialties certification in headache medicine and ABPN certification in vascular neurology, 350 peer-reviewed publications and authored/edited 10 books. He is the Chair of the Sports Concussion Conference Workgroup and the AAN Annual Sports Concussion Conference of the American Academy of Neurology and a member of the AAN's Annual Meeting Committee. He is a member of the scientific committee of the International Migraine Trust, and Chair of the International Headache Academy. He is on the editorial board of several journals including Lancet Neurology, Journal of Neurology, Neurosurgery and Psychiatry, Postgraduate Medicine, Headache, and Cephalalgia. He is Past-President of the International Headache Society, Past President of the American Headache Society, Chair of the American Migraine Foundation, Director of the US Academic Headache Consortium, and past-Editor-in-Chief of Cephalalgia.

Professor Goadsby is the NIHR Clinical Research Network National Specialty Lead for Neurological Disorders, training at the University of New South Wales and with Prof James W. Lance and clinical neurophysiology with Prof David Burke in Sydney. After post-doctoral work in New York with Don Reis at Cornell, with Jacques Seylaz at Universite VII, Paris, and post-graduate neurology training at Queen Square, London with Professors C David Marsden, Andrew Lees, Anita Harding and W Ian McDonald, he returned to the University of New South Wales, and the Prince of Wales Hospital, Sydney as a consultant neurologist , was Professor of Clinical Neurology and Honorary Consultant Neurologist at the National Hospital for Neurology and Neurosurgery, Queen Square, London until 2007. He has been Professor of Neurology, Department of Neurology, University of California, San Francisco since 2007. He has been an Honorary Consultant Neurologist at the Hospital for Sick Children, Great Ormond St, London since 1998. In 2013 he was appointed Director, NIHR-Wellcome Trust King's Clinical Research Facility, King's College Hospital, Professor of Neurology at King's College London and Honorary Consultant Neurologist, King's College Hospital.​

His major research interests are in the basic mechanisms of primary headache disorders, such as migraine and cluster headache, in both experimental and clinical settings, and translating these insights into their better management.
Epilepsy Scientific Advisory Board
Dr. Andrew Lux is a consultant paediatric neurologist at Bristol's Royal Hospital for Children where he performs inpatient and outpatient duties in all areas of paediatric neurology. He also performs regular visiting specialist clinics at Derriford Hospital in Plymouth. He has special responsibilities within his department for the management of epilepsy, seizures in the neonatal period and infancy, fetal neurological abnormalities, and neuro-ophthalmology; and he is the lead for a specialist multidisciplinary clinic for adrenoleukodystrophy (ALD), and an honorary senior clinical lecturer in Child Health at the University of Bristol.

Dr. Eric Kossoff MD focuses on the diagnosis and treatment of childhood seizures and epilepsy, particularly treatments other than medications such as diet, neurostimulation, and surgery. He is one of the world experts on dietary treatment for epilepsy (ketogenic diet) and lectures around the world about this therapy. Specific interests include the ketogenic diet, the modified Atkins diet for children and adults, infantile spasms, benign rolandic epilepsy, the interaction of migraine headaches with epilepsy, and Sturge-Weber syndrome.. He is director of the Pediatric Neurology Residency Program, Professor of neurology and Pediatrics at the Johns Hopkins University School of Medicine and co-author of Treatment of Pediatric Neurologic Disorders and the 6th edition of Ketogenic Diets.

Professor Helen Cross is The Prince of Wales's Chair of Childhood Epilepsy and Head of the Developmental Neuroscience Programme at UCL-Great Ormond Street Institute of Child Health, Honorary Consultant in Paediatric Neurology Great Ormond Street Hospital for Children NHS Foundation Trust, London and Young Epilepsy, Lingfield, UK.​

Helen's research has been targeted at improving outcomes in early onset epilepsy, specifically in assessing the role of surgery and ketogenic diet. Helen has also held key leadership roles both nationally and internationally.​

Helen is Treasurer of the International League Against Epilepsy 2017-2021 (Secretary General 2013-2017), Clinical Advisor to the National Children's Epilepsy Surgery Service, and Clinical Advisor to the update of the NICE guidelines for Childhood Epilepsy 2018-2021. She developed, as Coordinator, the European Reference Network for Rare and Complex Epilepsies (EpiCARE) launched in 2017.​

Dr. Heung Dong Kim, MD, PhD

A leading Korean expert in pediatric epilepsy treatment, Professor Kim was the first in Korea to introduce the ketogenic diet in treating epilepsy. He is recognized for diagnostic and treatment capabilities through various anti-epileptic therapies and surgery. He is also the Former President of the Korean Epilepsy Society and currently heads the Korean Bureau for Epilepsy.

PROFESSOR INGRID SCHEFFER

Professor Scheffer is a Paediatric Neurologist, Clinician-Scientist. She is the Chair of Paediatric Neurology at The University of Melbourne and Senior Principal Research Fellow at the Florey Institute of Neuroscience and Mental Health. Professor Scheffer is also the Immediate Past President of the Australian Academy of Health and Medical Sciences. Her work has resulted in major paradigm shifts in epilepsy classification over many years. And formed the essential basis for successful gene discovery such that her larger collaborative group has been the leaders in epilepsy gene identification for 18 years since they discovered the first gene associated with epilepsy. ​

​Her work described a range of novel epilepsy syndromes beginning in infancy, childhood and adult life., including sodium channel disorders such as Dravet syndrome and related epilepsies .. Her recent work on a fascinating disorder occurring exclusively in females, Epilepsy limited to Females with Mental Retardation, is changing the way family histories are interpreted and will benefit affected women and transmitting men by improving genetic counseling. She has considerably expanded our understanding of the spectrum of epilepsies associated with glucose transporter deficiency; this body of work carries major treatment implications as this disorder responds to the ketogenic diet. Her work is important as it has changed our concepts of the underlying neurobiology of genetic epilepsies.​

​

Dr. Jacqueline French is a professor of Neurology in the Comprehensive Epilepsy Center at NYU Langone School of Medicine and Founder/Director of the Epilepsy Study Consortium, an academic group that has performed a number of early phase clinical trials in epilepsy, and has developed new methodologies for epilepsy trials. Dr. French trained in Neurology at Mount Sinai Hospital in New York and did her fellowship training in EEG and epilepsy at Mount Sinai Hospital and Yale University. ​

Dr. French has focused her research efforts on the development of new therapeutics for epilepsy, and new methodologies for clinical trials. Over the past 20 years she has served as the Principle investigator on a number of trials for new epilepsy drugs. She is responsible for the creation of a number of new trial designs that have been accepted by regulatory authorities for new drug approval.​

Dr. French has been active in creating guidelines for the American Academy of Neurology and the International League Against Epilepsy. She chaired an AAN/AES committee that produced two widely quoted guidelines on the use of new antiepileptic drugs. She has served as chair of the International League Against Epilepsy North American Regional Commission, and Commission on Therapeutic strategies. Dr. French serves as the Chief Medical/Innovation Officer of the Epilepsy Foundation. She is the past president of the American Epilepsy Society. She is the past Secretary of the American Society of Experimental Neurotherapeutics. She is the recipient of the American Epilepsy Society Lennox Award (2017) and Service Award (2005), the Epilepsy Foundation Hero award (2013), and is an ILAE Ambassador for Epilepsy. She has authored over 300 articles and chapters, is the editor of three books, and lectures internationally on clinical trials and the use of antiepileptic drugs.​

Dr. Rho is the division chief of neurology at Rady Children's Hospital-San Diego and a professor of neurosciences and pediatrics at UC San Diego School of Medicine.​

​His clinical expertise is in general pediatric neurology and pediatric epilepsy, with an emphasis on pharmacological therapies and metabolic approaches toward epilepsy treatment, such as the ketogenic diet. His main research interests for patients, including at Rady Children's Hospital-San Diego, are the mechanisms underlying the anti-seizure and neuroprotective effects of the ketogenic diet and its clinical variants. Dr. Rho's research activities involving patient care and treating neurological conditions have been funded by grants from the National Institutes of Health, Canadian Institutes of Health Research, Brain Canada and a variety of intramural and extramural public and private sector sources.Prior to his current position providing patient care as chief of pediatric neurology at Rady Children's Hospital-San Diego, Dr. Rho held full-time academic faculty appointments at the University of Washington (Seattle) and Seattle Children's Hospital; the University of California at Irvine; the University of Arizona and Arizona State University (Barrow Neurological Institute in Phoenix); and most recently, the Alberta Children's Hospital and the University of Calgary (Alberta, Canada).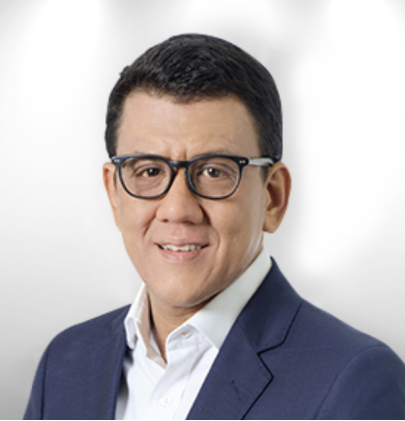 Charles Stacey
MD President & CEO
Dr. Stacey has over 15 years of experience in healthcare; working as a healthcare provider, executive, entrepreneur and investor. Prior to joining Cerecin, he was with Inventages, the Nestlé backed venture capital and private equity group, with $1.5Bn under management. Here he led the CNS interest as well as the funds interest in Asia. Prior to Inventages, Dr. Stacey ran an orthopedic medical device company and worked for a number of early stage healthcare companies.
Charles serves on the Board of Governors for the Accreditation Council for Medical Affairs. Dr. Stacey received his medical degree from King's College London and practiced as a trauma and reconstructive surgeon. His undergraduate degree and research were in the neurosciences at University of College London. Dr. Stacey also completed an MBA at the London Business School and the Wharton School.